How to use the key
Overview:
On the left hand side, you can find several drop down menus.
For optimizing your search, you should first define an order of sharks using the figure.
By describing the specimen further by choosing appropriate characters, the hits can be further reduced.
For identifying the specimen to species level, it may be necessary to additionally activate family-specific characters, which can be done by defining a family in the relevant field.
On the right hand side, you will see the search results. By clicking the image, a full screen image will be displayed. The clickable species name is linked to the species description on www.shark-references.com.
Besides species identification, the key can be further used for displaying specific species groups or regional diversity checklists.
To do that, please choose the relevant options in the field "habitat". Subsequently, the results from a geographic search can be further specified by choosing relevant orders, families, or genera.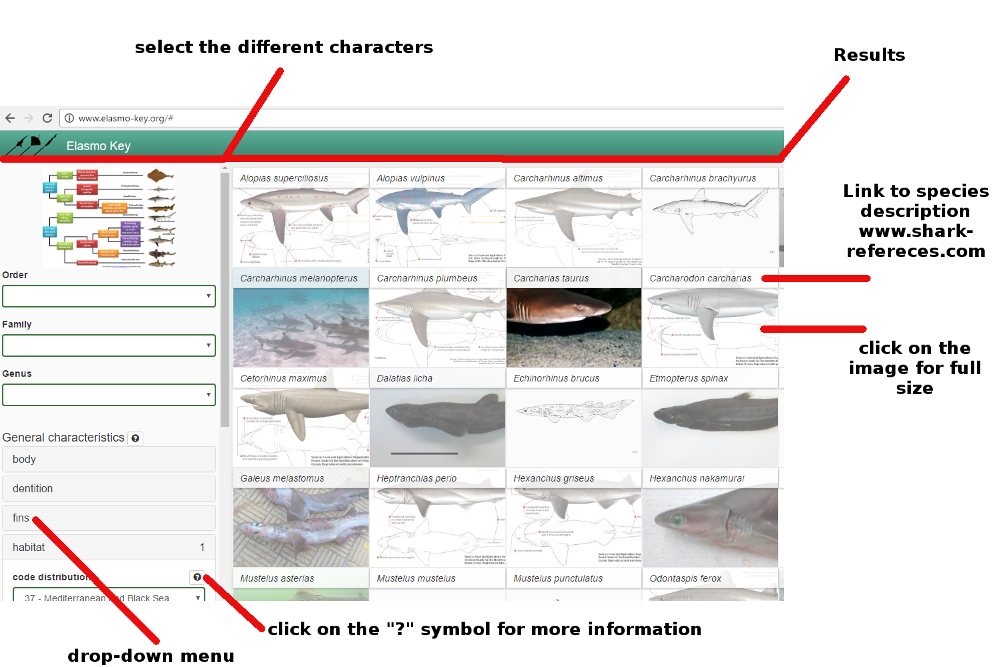 Additional informtion:
The "?"-symbols will show you explanations and/ or images explaining the characters.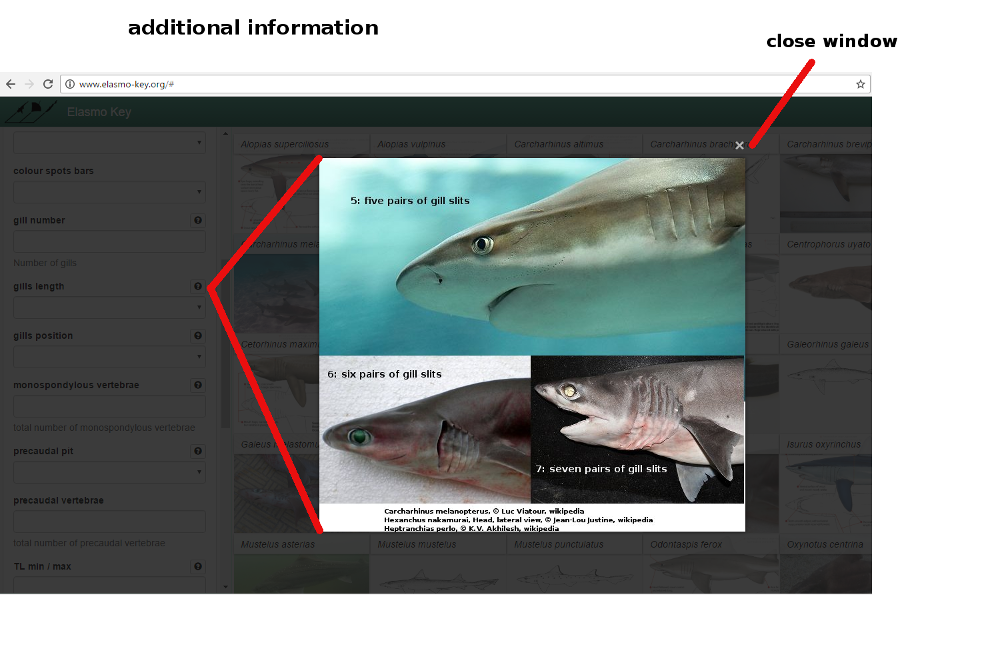 Menu choices on the right hand side:
1) "Terms" contains essential definitions of characters and measurements.
2) Under "Help" you will find explanations of characters
3) "About" will show you the imprint and contributing scientists.